FREE SHIPPING FOR ORDERS $350+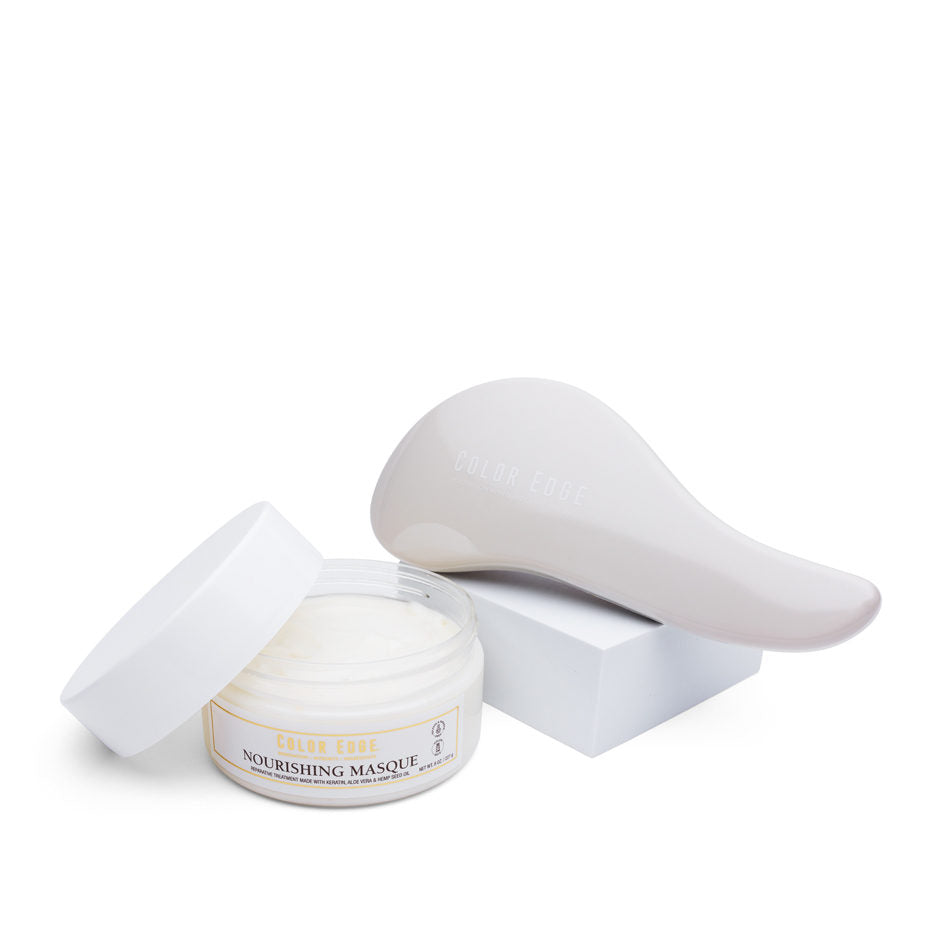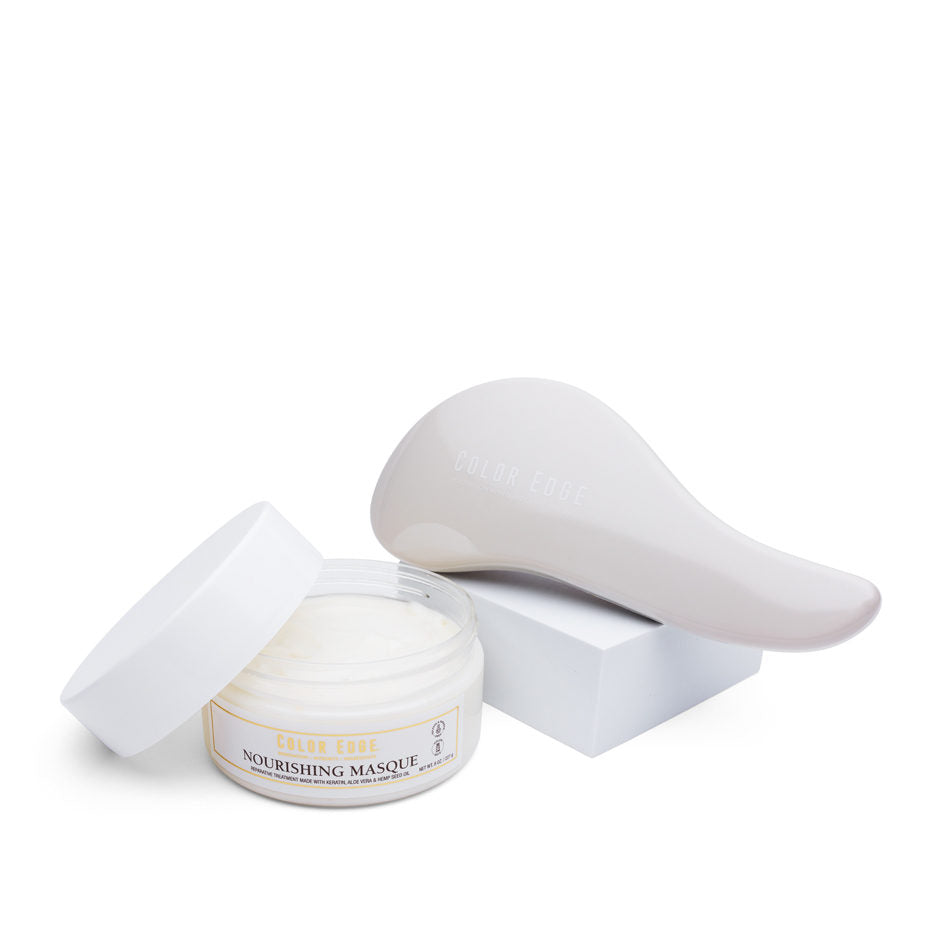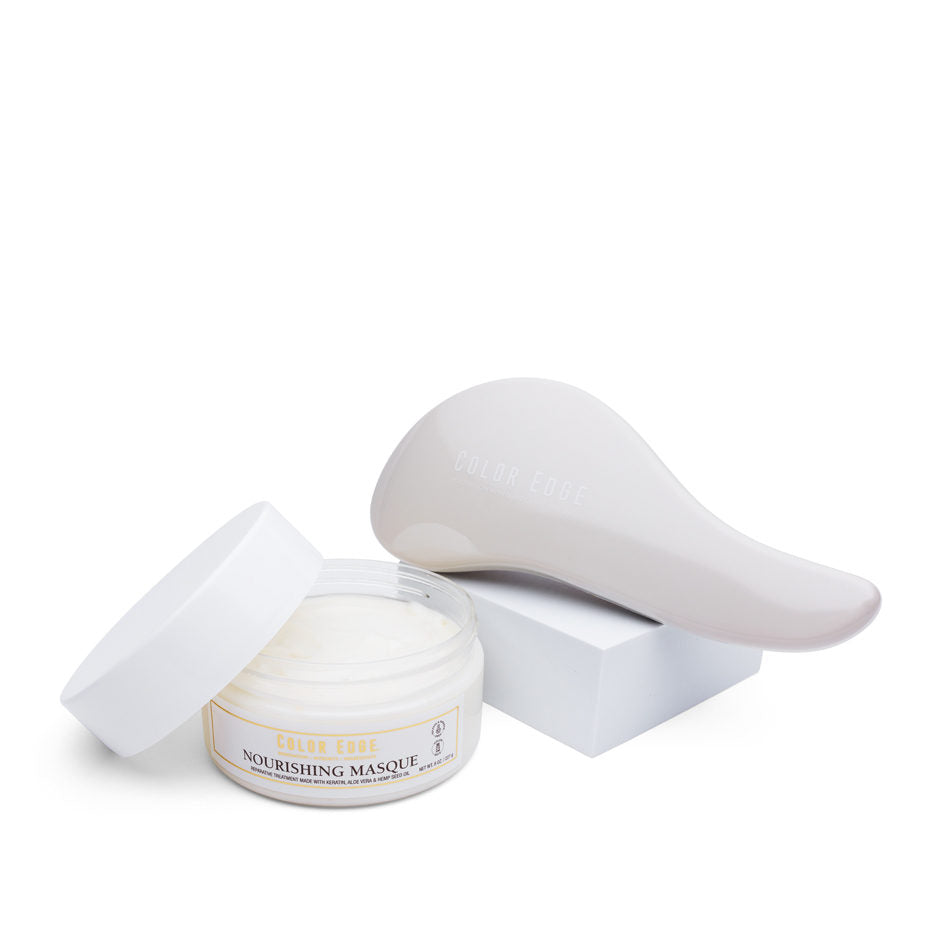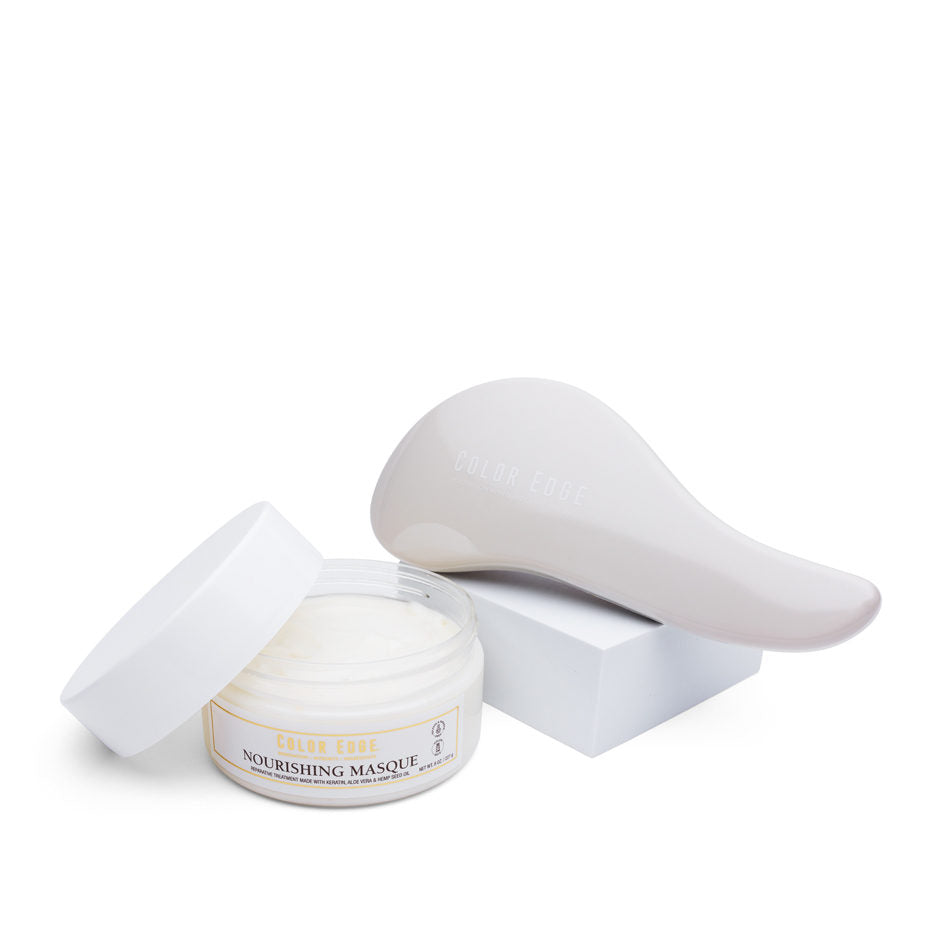 Revive & Thrive
Just like your body, your hair needs nutrients too. Our Nourishing Masque is loaded with 14 key ingredients designed to restore hair to its healthiest state when used weekly. We've added our Detangle Brush to this deal as the perfect way to ensure hair is left smooth and tangle free after use. 
Includes:
8 oz. Nourishing Masque
Detangle Brush
Color Edge Nourishing Masque works best when applied to clean, damp hair. Work evenly through hair from tips to ends. For a more intensive treatment, cover hair with a shower cap and wrap head in towel to hold the heat in. Rinse thoroughly after 5 minutes.